Payment Guide: The Official Tourism Website of Hanoi Premium Travel
® Welcome to Hanoi Premium Travel - Trustworthy DMC & Tour Operator in Vietnam
According to our booking conditions, we request a deposit of 30% of the total tour cost, whichever is the greater is required at the time of booking with Hanoi Premium Travel (non-refundable). The final payment is required 30 days prior to departure of your tour. If final payments are not received on time, Hanoi Premium Travel may cancel the reservation and invoke the cancellation fee. Should the tour booked within 30 days before departure for your tour, full payment is required. It is your responsibility to ensure that all payment deadlines are met. Hanoi Premium Travel might not send out any reminders. Full payment deadlines are set to protect your booking as airlines and cruise operators are within their rights to raise prices and in some instances cancel bookings. You will be responsible for and accept all risks of late payment, bank confusion, credit / debit card details or insufficient account balance and you will not be entitled to receive any refund of part of prepayment (non-refundable) due to late payment or bank confusion.
* Please notes:
Full payment are required for all flights, train tickets, visa approval letters, airport fast track service and hotel reservations in order to issue pre-paid vouchers for your services.
We reserves the right to increase the 20% minimum deposit case by case and increase as needed, especially bookings of luxury cruises and hotels.
Bank Surcharge: A processing charge of 3 to 4% will be added to the total amount due when using a Credit Card. Any charges levied by the sending institution related to other methods of payments must be paid by the Client/ Agent and may include the correspondent bank's fees as well.

Currency: We accept US dollar as quoted for the tour.
* Note on currency converter:
Under the current regulations, Vietnam Dong is the only currency which can be used in the transactions in the Vietnamese territory and the prices of services and products must be quoted in Vietnam Dong. When you make a booking with us, we will apply the exchange rate at the time of payment based on Vietcombank's exchange rate (www.vietcombank.com.vn). Vietcombank is a state run enterprise and is a leading bank in Vietnam.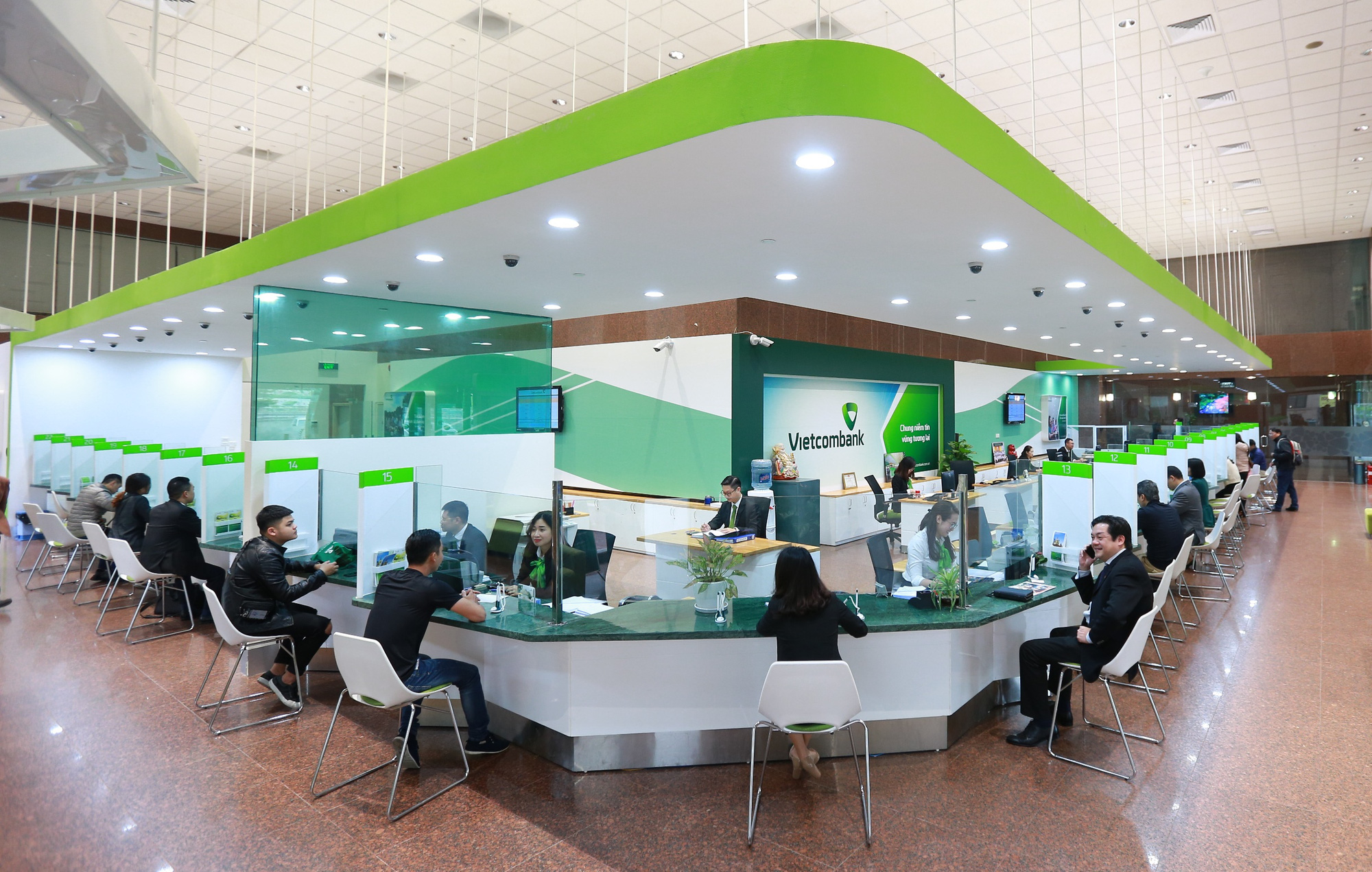 Methods of Payment
I, Bank Transfer: For a large amount of payment, we recommend bank transfer for the most secured and low fee transaction. Please note that Hanoi Premium Travel prices do not cover any bank fees applied by your bank.
IMPORTANT: All Bank Transfers should be made to our bank accounts as below:
® Our VietcomBank Account™:
⇒ Bank Account Name in Vietnamese:
1. Banking Account Number (VNĐ): 0011004419956
2. Bank Account Name in Vietnamese: CONG TY TNHH DU LICH VA GIAI TRI CAO CAP HANOI
3. Bank Name in Vietnamese: Ngân hàng TMCP Ngoại thương Việt Nam (Vietcombank)
4. Bank Swift Code: BFTV VNVX 001
5. Bank Address: 31-33 Ngo Quyen – Hanoi – Vietnam
Website: www.vietcombank.com.vn
6. International Premium Tour Operator License: 01-1279/2019/TCDL-GP LHQT Issued by Ministry Of Culture, Sports & Tourism and Vietnam National Administration of Tourism
***** This license is a certification of Hanoi Premium Travel's bond at an approved bank to guarantee financial security in respect of customers' advanced payments as well as the quality of travel services.
***** About Bank Swift Code: Due to the mission of Bank Swift Code is a proprietary code associated with each bank. There can be no confusion between banks when using Swift Code. Therefore, having a role to use to identify each bank will help the system to classify and process many transactions at the same time. Swift Code is high security: helps the bank keep information secure when using the payment system.
⇒ Bank Account Name in English: HA NOI PREMIUM ENTERTAINMENT AND TRAVEL COMPANY LIMITED
Bank Account Name( short name): HANOI PREMIUM TRAVEL CO., LTD
Bank Name: Join Stock Commercial Bank for Foreign Trade of Vietnam - Vietcombank Operations Centre
The International Banking Account Number (VNĐ): 0011004419956
Bank Swift Code: BFTV VNVX 001
Bank Address: 31-33 Ngo Quyen – Hanoi – Vietnam
Website: vietcombank.com.vn
Important Notes for those who make the payment by bank transfer / wire transfer:
1. Please include your booking code and your full name on the transfer sheet when you are making wire transfer in the bank
2. After you have made the wire transfer in your bank, please make a copy of the transaction receipt or stub issued by the bank, write down your booking code on the copy and send us a scanned copy of the transaction receipt. Once we have Received your payment or Receive Reference Number from sender , we will start to secure your booking
3. It may take up to five working days for your payment to reach our account.
II, Credit Card Payment:
Credit card payment online payment via VN Pay:
VN Pay is a leading online payments and financial transaction processing company in Vietnam. Major cards as Visa, Master Card, American Express, and JCB Card are accepted (3% of the amount will be charged for administrative fee).

Hanoi Premium Travel securely connects with VN Pay Payment Gateway to accept Online Card Payment (https://www.vnpay.vn). All of your card information is processed through SSL protocol with international card security standard. Your card information will not be stored at our system (Merchant).
After you have received a payment link, please check the information of the Invoice. If all the information is correct, please view our Terms and Conditions. Once you've agreed, please tick and click thence you will be redirected to VN PAY Payment Gateway to pay us online with Visa, MasterCard, American Express, and JCB Card with following steps:
Fill in your Card information:
The URL (Uniform Resource Locator) will begin with https://vnpay.vn
To make the payment, you will fill in the following card information:
› Card Number:...................
› Expiration Date:.................
› CSC (Card Security Code – CVV, CVC):...................
› Billing address (Card holder's address which has been registered with the Issuer Bank)
› Click "PAY".
› Online payment password (If you have enrolled 3D- Secure Program for your card with the Issuer Bank namely Verified by Visa for Visa card, MasterCard Secure Code for MasterCard, and J- Secure for JCB Card ).
In case you input correct card information but you did not receive the transaction result from the payment gateway or from us, please do not try to make another payment. Kindly contact us to get the transaction result and confirmation of the order in such circumstance.
Note: When either VN Pay or Hanoi Premium Travel has reason to believe that the payment you made is fraudulent, we reserve the right to hold your bookings and require another method of payment.
III; Money Receive From USA through XOOM – A PAYPAL SERVICE
Customer who wants to send money from USA to Vietnam can choose Xoom - a service by PayPal Inc.
This service will allow customers to send money to Vietnam via Vietcombank system easily, fast, conveniently and securely. https://www.xoom.com/vietnam/send-money
IV; Cash Payments:
Cash payments can be made for the final payment directly to Hanoi Premium Travel via our company tour guide or sales staff. This is the best way to avoid any service fees charged by Western Union or Banks. Please contact us for details on when final payments in CASH are accepted on site
V ; Money Receive from USA with Uniteller at Wells Fargo Bank:
Find the nearest UniTeller agents by calling:
+ Within USA: 1.800.495.5674/ 1.800.670.1113
+ Within Mexico: 01800.833.4700
+ Other countries: 1.201.345.2000 at USA.
Wells Fargo ExpressSend is the money transfer service from USA to Vietnam that was built on the cooperation of Wells Fargo and Uniteller - Vietcombank Partner
Wells Fargo, the biggest bank in USA, developed modern technolody on internet and telephone,... In addition, Wells Fargo launch a lots of promotions to thank loyal customers for using Wells Fargo ExpressSend.​